Getting ready for the Middle Eastern dance exposition on Tuesday.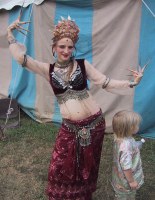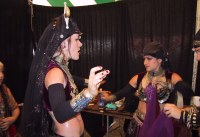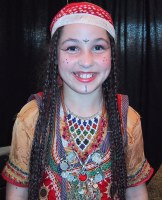 Backstage....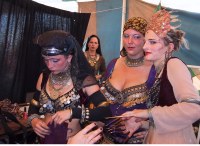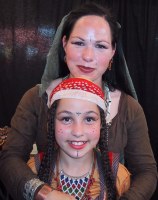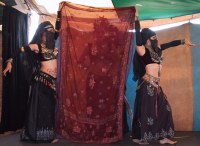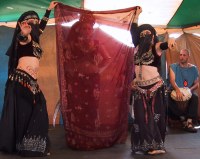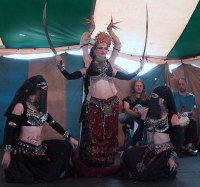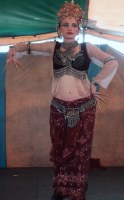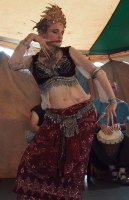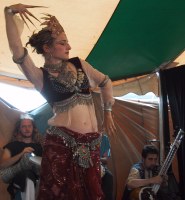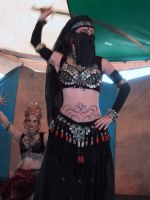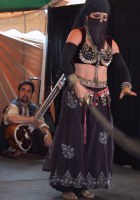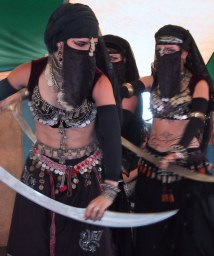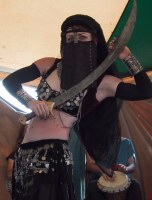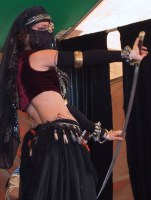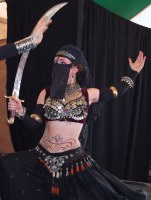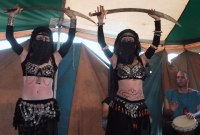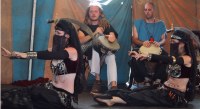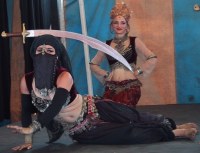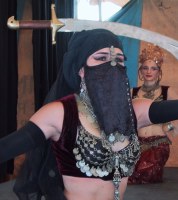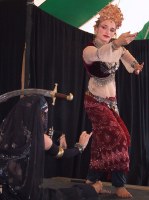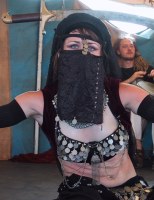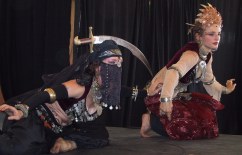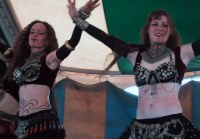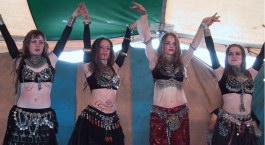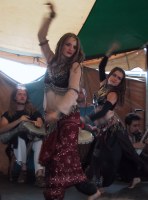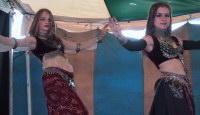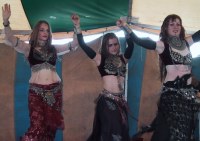 Getting the whole "family" up on stage for the finale'.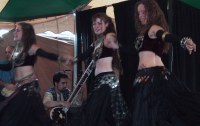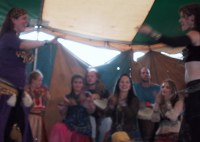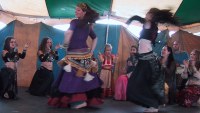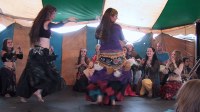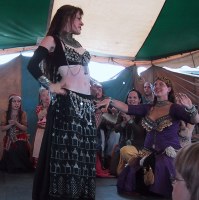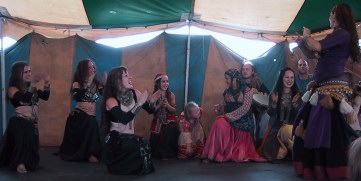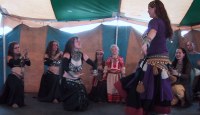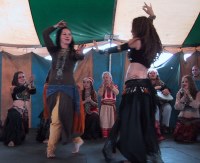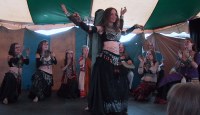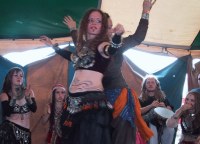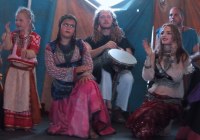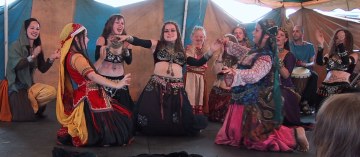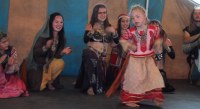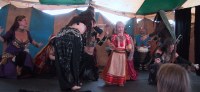 After the show...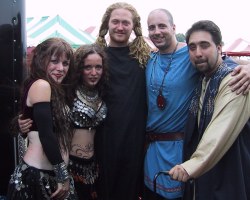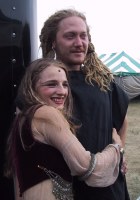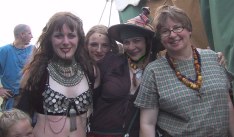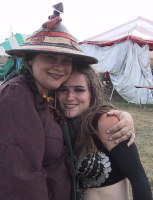 Wednesday night's Midnight Madness in front of Badir Tribal Designs, quite the party!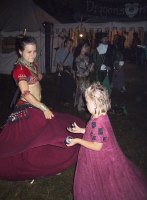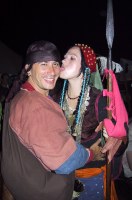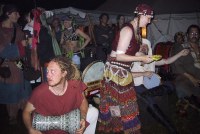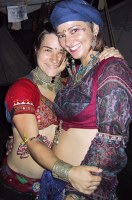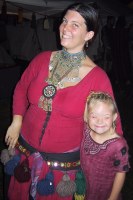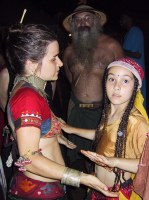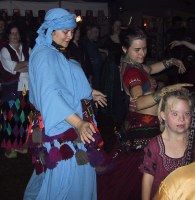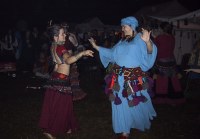 Zafira performing to a packed house at the TURKU show on Friday night.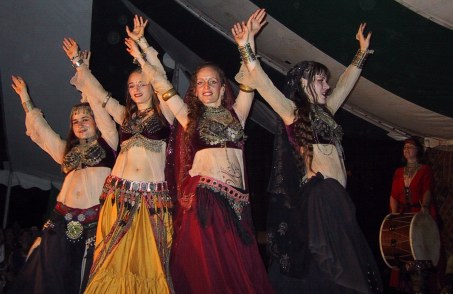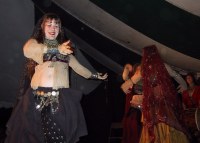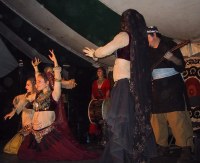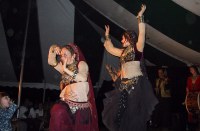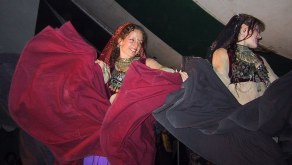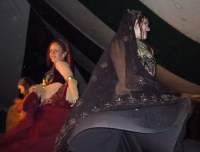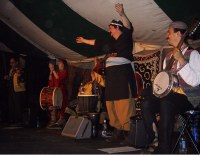 Jen & Jamie liven' up the TURKU show with a duet...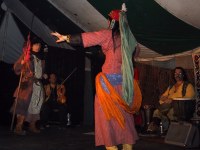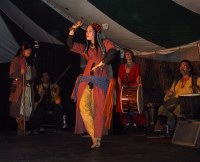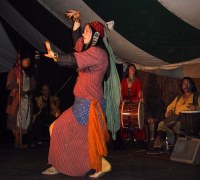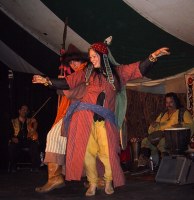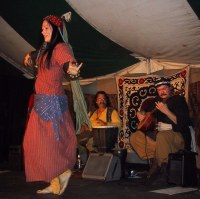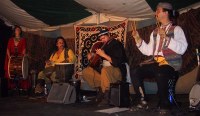 The entire camp prepared a delicious dinner for friends on Monday night...