Workshops
Click on the Calendar page to find out where Zafira will be next!
Would you like Zafira to teach a workshop in your area? Let's talk!
to request a workshop package
TribalFest2 May 2002, Sebastopol, CA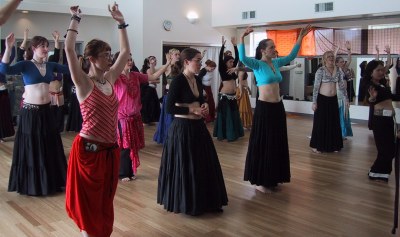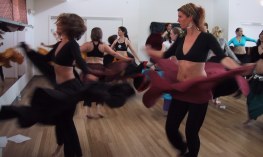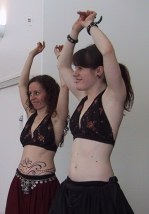 Students learn in a fun and suppportive atmosphere.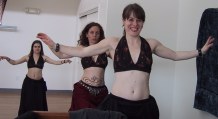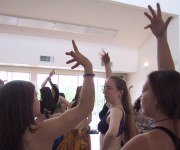 While one (or more) Zafira member instructs the class from the stage,
other Zafira members drift through the crowd to give individual one-on-one attention.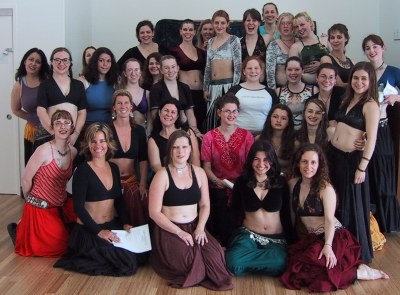 Workshop attendees pose for a class shot with Zafira.
***
Workshop 2001, Ashville NC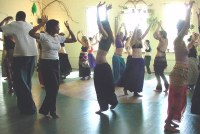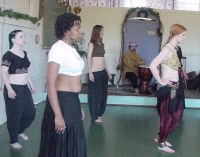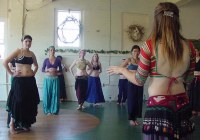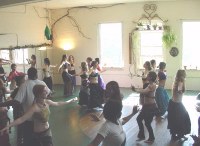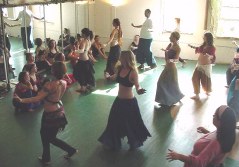 ***
Pennsic Aug 2001, Slippery Rock PA
World fusion dance workshop with appox 60 attendees.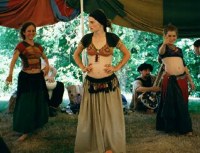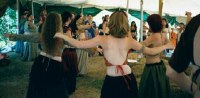 ***
Did you take any photos while taking any of
Zafira's workshops?
to have your pictures featured on this page.